THE NOW…
Autism impacts 1 out of 68 people in the United States. It is more prevalent than pediatric cancer, diabetes, and AIDS combined. Its national incidence has increased by more than 500% in the past 10 years. Thousands of parents and professionals across the state of Florida dedicate their lives to helping children, adolescents, and adults with autism. This is your opportunity to show support for these individuals.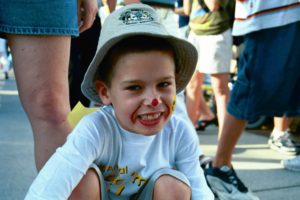 BECOME A 2019 CARD PARTNER SPONSOR
Florida's statewide Center for Autism & Related Disabilities is currently seeking sponsors for the 2019 26th Annual CARD Conference. This is the largest autism-related conference in the state of Florida and is rapidly gaining recognition throughout other states and countries. It will feature numerous presenters who will link autism research and autism intervention for 900-1200 professionals and parents of individuals with autism and other developmental disabilities.
This packet includes descriptions of sponsorship opportunities and an application. Sponsorship at the 2019 26th  CARD Conference is an opportunity to reach thousands of individuals at one venue.
 Don't miss out on this wonderful opportunity to showcase your product/business at the 26th Annual CARD Conference.
Please note the levels of sponsorship attached and what comes with your sponsorship.
For general questions and information about sponsorship or exhibitor opportunities, please contact:  Judee Samuels at 407.823.6020 or judee.samuels@ucf.edu with CARD Conference 2019 in the subject line.