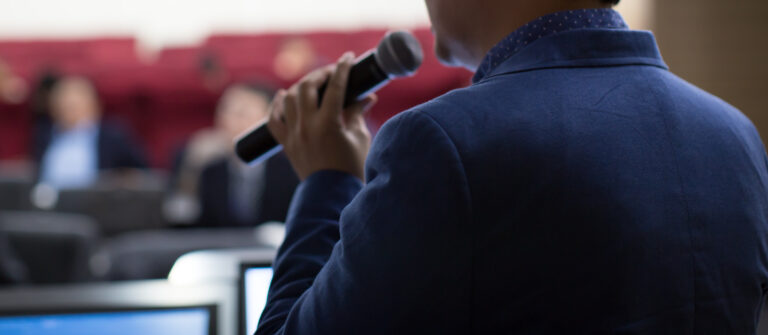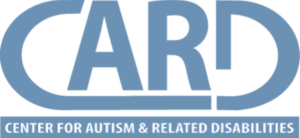 Florida is home to many individuals with autism and related disabilities. In response to their needs, as well as those of their families, seven regional, nonresidential CARD resource centers have been established at Florida State University, the University of Central Florida, the University of Florida at Gainesville, the University of Florida Health Science Center at Jacksonville, the University of South Florida, Florida Atlantic University and the University of Miami & Nova Southeastern University (UM-NSU CARD).
CARD services are designed to build on the capacities of state and local resources, not to duplicate or replace them. The Centers are funded by the Florida Legislature through the Florida Department of Education, and all services are provided free of charge. A constituency board comprised of family members representing persons with autism and related disabilities meets regularly with the Centers staff to provide guidance on policies, priorities and activities.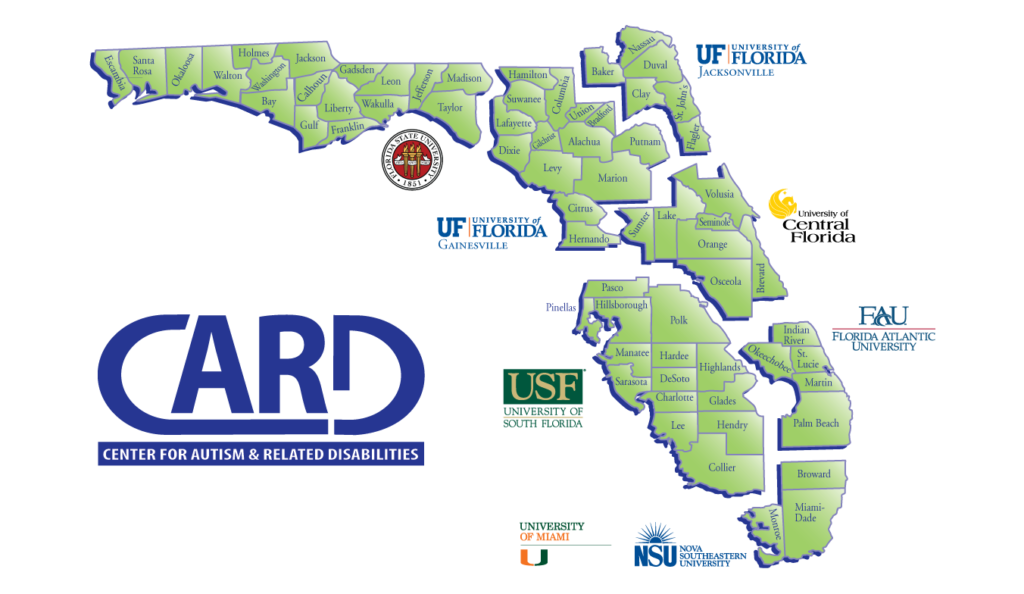 CARD provides support and assistance with the goal of optimizing the potential of people with autism, dual sensory impairment, and related disabilities.

Individual & Family Support Services
Program Consultation & Technical Assistance
Parent & Professional Training
Public Awareness & Community Outreach
In the 2021-2022 year CARD supported over 67,000 individuals with autism spectrum disorders (ASD). In addition to the direct services provided to these individuals, CARD also provides consultative supports to their families, educators, medical professionals, social workers and other professionals, as well as local businesses and organizations that collaboratively work with the Centers on behalf of people with ASD. Our staff interacted with more than 167,000 people in 2021-2022, and our contacts continue to grow each year.
All people, regardless of their abilities, have the right to live as full participants in society.
All people have the right to be treated with dignity and understanding.
People with disabilities are members of families.
All families have strengths and capacities and have the right to be treated with sensitivity and respect, and as integral members of a person's system of support.
People with autism and related disabilities have the right to be regarded as individuals who need services and supports that are based on their unique characteristics.
People with autism and related disabilities are entitled to supports and services that have been empirically demonstrated effective and described in scientific journals.
.

This is the largest autism-related conference in the state of Florida and is rapidly gaining recognition throughout other states and countries. It will feature numerous presenters who will link autism research and autism intervention for 900-1300 professionals and parents of individuals with autism and other developmental disabilities.