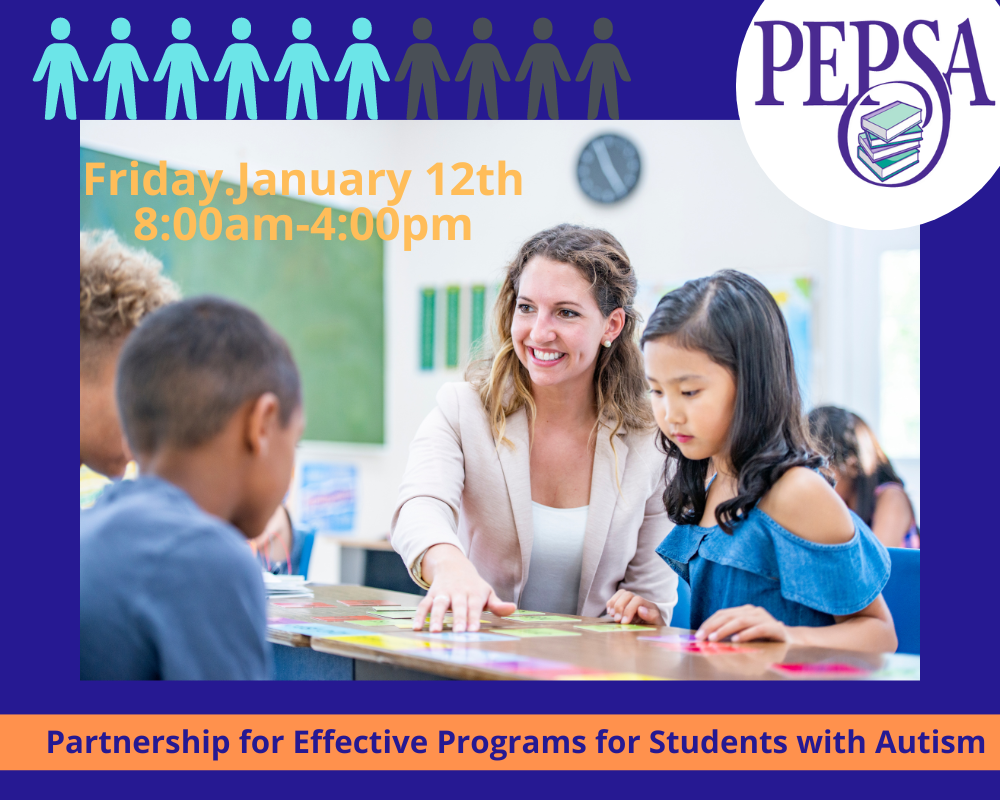 FRIDAY. JANUARY 12. 2024
PARTNERSHIP FOR EFFECTIVE PROGRAMS FOR STUDENTS
A FREE DAY FOR ALL TO ATTEND- CHOICE PROVIDED ON FULL CONFERENCE ADMISSION TICKET

PEPSA DAY IS A FREE DAY
 The PEPSA Pre-Conference Day offers educators an opportunity to learn new concepts and creative classroom applications to support students on the autism spectrum. The day will begin with a keynote presentation, followed by in-depth breakout sessions and a poster session by past PEPSA Partners.
ABOUT PEPSA
The Pre-Conference Day for Educators is offered by the Center for Autism & Related Disabilities, through the Partnership for Effective Programs for Students with Autism (PEPSA), a project funded by the State of Florida, Department of Education, K-12 Public Schools, Bureau of Exceptional Education and Student Services, through Federal assistance under the Individuals with Disabilities Education Act (IDEA), Part B.
We encourage you visit the PEPSA website to learn more about the project and sign up to our mailing list.