Special CARD conference rate of $150.
For rate details click here.
DISCLAIMER:
CARD, PEPSA and PALS make no representations or warranties, expressed or implied, of any kind with respect to the 30th Annual CARD Conference presenters, vendors and or materials. In addition, inclusion of any participant, presentation or product referenced at the 30th annual CARD conference does not indicate recommendation or endorsement by CARD, PEPSA or PALS.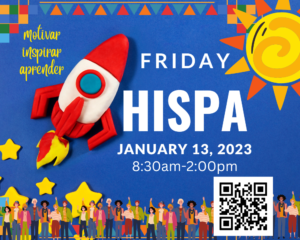 CARD, a Florida statewide program, brings together a wide range of professionals and parents to share information about individuals with autism spectrum disorders and dual sensory impairments.  
The purpose of the conference is to provide education and information to professionals and families committed to individuals with autism spectrum disorders, dual sensory impairment, and related disabilities.  Audiences range from families of newly diagnosed toddlers to leaders in the field of autism research and treatment.
¡La Conferencia Estatal CARD en su 30° Aniversario se complace en ofrecer como primicia 'HISPA Day'! El viernes 13 de enero del 2023. En el cual se ofrecerán presentaciones exclusivamente en español para nuestra audiencia hispano parlante. Tendremos oradores principales de apertura y cierre, seguido por dos sesiones ofrecidas por expertos en TEA. HISPA Day es un evento gratuito, en un horario matutino de 8:30am – 2:00pm en el Florida Hotel & Conference Center, en el 1500 Sandlake Road. Orlando FL – Ubicado en el Florida Mall.
Este evento ofrece la oportunidad de conocer, conversar y hacer conexión con profesionales en la rama del Espectro del Trastorno Autista (TEA).
Si desea conversar con otros padres tendrá la oportunidad entre las 2:30pm-3:30pm de tomarse un Cafecito con LUPA y hacer amistades con familias como las de usted.
Taquillas limitadas reserve su cupo desde ahora.